Fighting

for

Madera

County.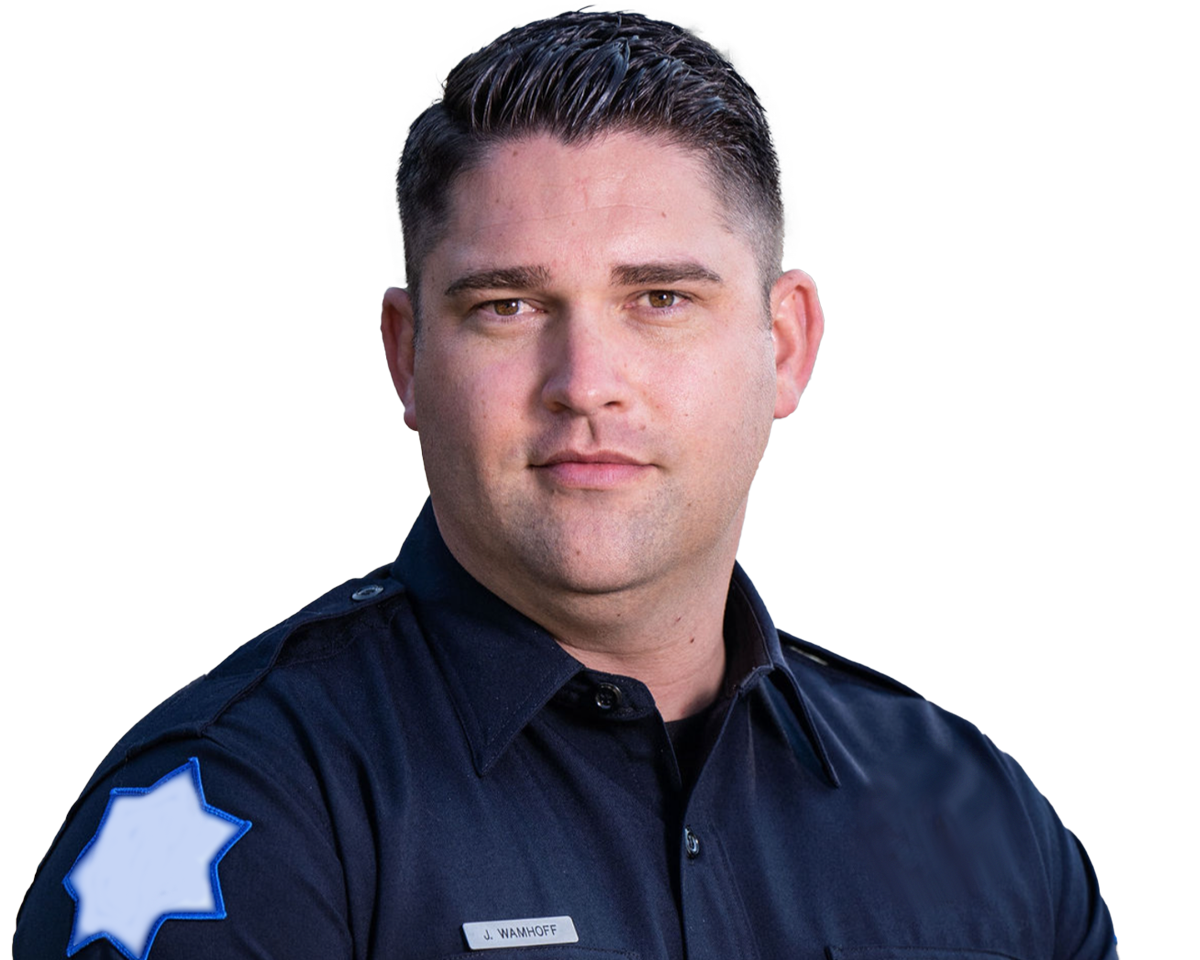 JORDAN WAMHOFF is a proud police officer, father of three, and husband residing in the Madera Ranchos and running for Madera County Supervisor in District 1.
Fifteen years ago, Jordan made his home in Madera County due to its position as an affordable, quality place to raise a family. Currently, each of his three children attend Golden Valley schools.
As a career police officer, Jordan has worked many difficult assignments to keep our communities safe. Most rewarding was  serving as a School Resource Officer on local campuses and building a positive connection between law enforcement and our community's next generation.
Along with protecting Central Valley communities as a police officer, Jordan is a small businessman in the construction and solar industry, employing more than a dozen neighbors across the Central Valley.
As our Supervisor, he'll work hard to keep our community safe, affordable, and stronger than ever.
THE BLUEPRINT FOR MADERA COUNTY
SAFE ROADS, SAFE COMMUNITIES
As our Supervisor, Jordan will fight for smart growth in the Madera Ranchos, building family-friendly neighborhoods and communities that prioritize traffic safety for all residents.

As a career law enforcement officer, he'll ensure our Sheriff's deputies have the tools they need to keep our neighborhoods safe.

RESTORING LOCAL CONTROL
The pandemic exposed what Sacramento control of our daily lives looks like.

Jordan will fight for continued local control and bring decision-making here to Madera County rather than leave it in the hands of Sacramento bureaucrats.

SECURING OUR WATER RESOURCES
Water is the most critical resource to ensuring our region's future is strong and vibrant.

As our Supervisor, Jordan will confront Sacramento mandates restricting our supply and fight for our fair share of water resources.